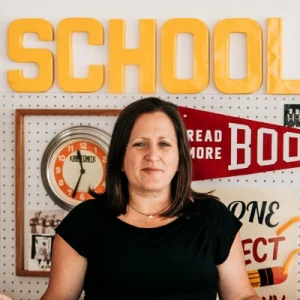 Fiorella Liddy
Global Teacher
My name is Fiorella Liddy.  I am originally from Peru and moved to the United States when I was 10 years old.  I lived in Florida for most of my life but currently live in Dallas, Texas.  I live with my husband, my daughter Josefine and our playful dog, Bones.  In my spare time, I enjoy making crafts, reading, watching movies and spending time with our family.  Lately, much of my free time is spent running and crafting.
I hold a bachelor's degree in Spanish Language and Literature from Florida International University and a master's degree in Educational Leadership from Nova Southeastern University.  My professional background includes certifications in the areas of English 6-12, Social Sciences 6-12, Mathematics 5-9, Mathematics 6-12, Elementary K-6, Spanish K-12, and English for Speakers of Other Languages K-12. I have been in education since the year 2003 where I have played the roles of a teacher, activities director, and assistant principal.
I am so excited to be part of the AVE family and I look forward to meeting you!