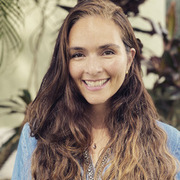 Marcela Camacho
Global Teacher
Marcela Camacho graduated from University of Alabama at Birmingham with a Master of Arts in Spanish Education. She has a Bachelor of Science in Business Administration with an emphasis in Management from University of North Carolina at Pembroke. Her professional background includes certifications in the areas of Spanish, ESOL, Business Education, English grades 6th – 12th, and Social Science 6th -12th.
Because she is a military wife, she worked as a teacher in Alabama spanning from junior high through college level. Marcela moved to Miami in 2019 as her family's final military move. While teaching in Miami, she was chosen to participate in the Aspen Challenge as one of two coaches. Outside of the classroom, she took on the leadership role of Professional Development Liaison. She has also served as the Future Leaders of America (FBLA) advisor, Spanish Club sponsor, and many more.
In addition to classroom instruction, Marcela is the owner and CEO of the calligraphy/lettering business LetterZ from Mars. Most importantly, she enjoys the warm weather of Miami with her four daughters and husband at the beach or paddle boarding.
Currently, she is a Global Teacher for Academica Virtual Education's Dual Diploma program.
One of her favorite quotes is: "Nothing is impossible, the word itself says… I'm possible." – Audrey Hepburn