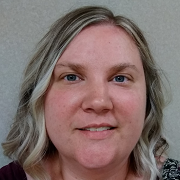 Amanda Hannah
Global Teacher
Hello! My name is Mrs. Amanda Hannah and I am excited to teach students globally through the Dual Diploma program.  I currently live in Jacksonville, Florida which is in North Florida.  Many years ago, I graduated with a degree in Political Science from the University of North Florida.  After graduation, I worked in several local law firms as a legal assistant.  I then decided to transition to something I felt was more challenging, teaching!  Teaching is something I really enjoy and inherited that passion from my family.  My mother was a math and home economics teacher, my great aunt taught in a one room schoolhouse and my great grandfather was an administrator of several one room schoolhouses!  Teaching is very natural for me. Helping others truly understand what they are learning is my goal.
When my two daughters were born, I decided to teach online with a global tutoring company.  I found a new passion for teaching the English language to Chinese and Asian students.  I enjoy learning about new cultures, new places and even phrases in new languages.  Building a sense of belonging and community is a big part of what I like to do in my classroom.
My hobbies include a variety of subjects such as spending time with my family, reading, baking, cooking, sewing of all kinds, watching mystery and crime series/movies, keeping up with the latest Marvel movies and finding adventures in near and far places.  My future goals include traveling to Paris to see an old friend, finishing my private pilot license, helping my daughter make her prom gown and finding a home where I can finally raise chickens!