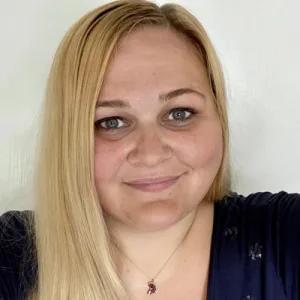 Christa Phelps
Global Teacher
Hello! I'm excited to introduce myself to you. I'm Christa Phelps, a passionate educator who was born and raised in Michigan. Since then, I have traded in the snow for sunny Florida. I've been teaching since 2017. I went to college at Central Michigan University, where I received my bachelor's degree in education.
When I'm not in the classroom, you can find me exploring the beauty of Florida, enjoying the pool, and seeking opportunities for my own growth as an educator.
I'm excited to be a part of your educational journey!