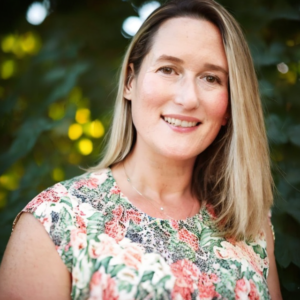 Elise Klein
Global Teacher
My name is Elise Klein, and I am originally from Johannesburg, South Africa. When I was 11 years old my family and I moved to Boca Raton, Florida and have lived in the United States ever since. I went to The University of South Florida in Tampa, where I received my bachelor's degree in Communication in 2004.  
Before becoming a teacher in 2009, I worked in the non-profit area focusing on development and fundraising. In 2013, I graduated from Grand Canyon University with my master's in education and have been teaching high school English and Reading for the past ten years.  
 I love spending time with my husband Adam, our five-year-old son Camden, our Shephard/Great Dane mix named Max, and a hedgehog named Harper. Some of my hobbies include reading, jogging, cooking, and hand embroidery. I believe in empowering people with education and that we are all a part of a global community.