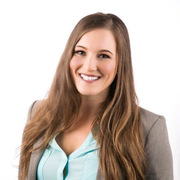 Elizabeth Fenderson
Global Teacher
Elizabeth Fenderson is a Global Teacher with the Dual Diploma Program. Born and raised, along side her three sisters in Southern California, she found a passion at an early age for spending time at the water's edge. The ocean captured her heart and it is here she found her competitiveness could thrive by participating in activities such as surfing, and windsurfing. Her eagerness to learn, and desire to be top of the class pushed her to excel in these activities and her education as well.
Underneath the towering redwood trees of Northern California, Elizabeth graduated from the University of California, Santa Cruz with a Bachelor of Arts in Business Management Economics. While business leadership had been her primary career focus she has always had a passion to help shape young minds. Elizabeth's desire to improve the lives around her and help others grow has led to this path.
Now living in Florida, Elizabeth has two girls of her own, who she is raising to be passionate, life-long learners. When not relaxing with her husband and children she loves to travel, scuba dive, camp, and cook. Elizabeth also enjoys hosting themed dinner parties and is enthusiastic about photography, a legacy that was passed down from her father. Elizabeth believes that knowledge is power and the key to success in any endeavor.