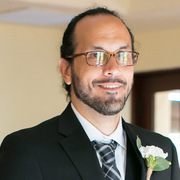 Hector Duarte
Global Teacher
Hector Duarte, Jr. was born and raised in Miami, Florida. He received his bachelor's degree in Print Journalism and master's degree in Creative Writing from Florida International University.
Mr. Duarte has experience teaching all grades from middle school to college. He looks forward to virtual teaching and hopes to pass his love for story, literature, and history on to his students.
In his spare time, Mr. Duarte enjoys spending time with his wife and baby son, cooking, reading, writing, and watching films.