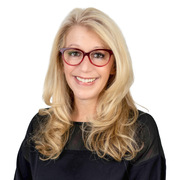 Jill Malman
Global Teacher
My name is Jill Malman, and it is an honor and privilege for me to be helping to shape the minds of our future world leaders. I graduated from the University of Miami with degrees in Psychology and Photojournalism. I then went on to earn my law degree from the University of Miami School of Law, and I am licensed to practice in both Florida and California. I was a partner in my own law firm for over twenty years. During that time, I spent numerous hours volunteering in local classrooms and learned that teaching was a passion that I had never thought to pursue. I woke up one day and decided that it was time to follow my dream, and I soon closed the doors to my law practice and began my second career as a teacher. Teaching is my joy, and it has helped me to find my purpose in life.
Before joining the Dual Diploma program, I taught writing, presentation skills, and research in the Advanced Placement (AP) Capstone and Cambridge AICE programs.
I enjoy creative writing, diamond painting, hiking, and spending as much time as I can on my yoga mat. I especially love being with my family and cuddling my dog, Sophie.