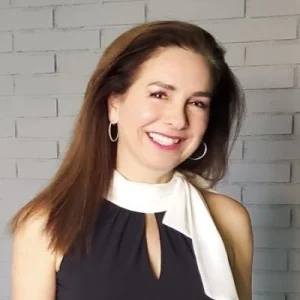 Jodele "Jodie" Rivera
Global Teacher
"Jodie, will you read me a story? Will you help me with my homework? Why is my best friend being mean?" I was often asked questions like these by my five younger siblings when we were growing up. I really enjoyed helping them, so it was a completely natural progression for me to become a teacher.
Growing up and living in Miami, Florida my entire life, I earned both my Bachelor's degree (Elementary Education) and my Master's degree (Teaching and Learning) from Nova Southeastern University. My Master's degree was completed entirely online, so I am no stranger to online learning.
Working in both the public and private sectors, I began my career teaching first and fourth grades earning the Teacher of Excellence Award in 2007. My favorite role, however, was leading a gifted program for students ranging from first grade to high school, which included coaching the older students to the State and International levels of the Future Problem Solving Program. Leading dance and baton twirling clubs, directing a fine arts camp, and working with middle school drama students were other teaching experiences I have truly cherished.
Reading, dancing, traveling, and enjoying outdoor activities in sunny South Florida with my husband, son, friends, and family are how I enjoy spending my free time.