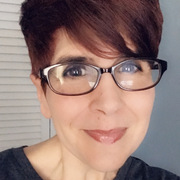 Kelly Rodriguez
Global Teacher
My name is Kelly Rodriguez and I live in north central Massachusetts with my husband and our dog, Gracie.
In addition to my Bachelor's degree in English Communication, I have a Master's degree in Education, with a concentration in English. I am a lifelong learner and I continue to take courses related to adolescent literacy, language acquisition, and educational technology. I maintain professional teaching licenses in English and Social Sciences, as well as endorsements in English for Speakers of Other Languages and Gifted Education. I also am certified in Youth Mental Health First Aid.
In 2018, I was honored to be named the Dual Diploma Teacher of the Year.
When we're not working, my husband and I love to travel, both in the United States and abroad. We spend our summers in coastal northwest Galicia, Spain, where his parents were born and where we still have family and friends. I also enjoy being outside in nature, cooking and baking, photography, reading, writing, and spending time with family and friends.