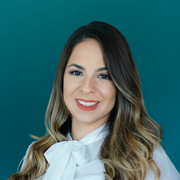 Lia Seirotti
Global Teacher
My name is Lia Cristina Seirotti. I graduated from Florida International University with a degree in Education. Since 2010, I have taught students from all walks of life and varying ages.
I believe that all students deserve the opportunity to learn in the most conducive environment, whether in a physical building or via a virtual school. The teacher's role is to provide authentic and engaging experiences to gain knowledge in a real-world context. With this frame of mind, I decided to leave the conventional education system to embark on this global journey of educating students virtually.
I am passionate about teaching, writing, social media, and volunteerism and hope to continue inspiring my students through these channels.