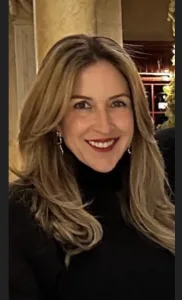 Mari Galguera
Global Teacher
My love for learning is what inspires me to teach.
Hello, and welcome! My name is Mari Galguera. I live in beautiful South Florida with my husband, two daughters, and my miniature Poodle "Boston." In my free time I enjoy going to the gym, boating with family and friends, cooking, and traveling.
I earned a bachelor's degree in education with a concentration in mathematics, from Florida International University. Thereafter, I went on to pursue a master's degree in TESOL from Nova Southeastern University. I have been teaching for more than a decade. My professional experience includes teaching mathematics in Coral Gables High School, as well as teaching credit English courses to international students in Miami Dade Community College.
I'm thrilled to be part of the AVE family, an institution in the forefront of the Virtual Education Movement. It is a pleasure and a privilege to be able to reach the minds of students all over the world.