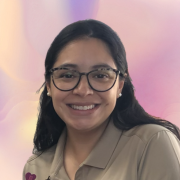 Martina Arguello
Global Teacher
My name is Martina Arguello and I have been working in schools and education since 2007. I have worked as a teacher in Miami, FL and Managua, Nicaragua. I studied education at Miami Dade College and later at Florida International University.
I am certified in English 6-12, Social Science 6-12 and Elementary Education K-6.
I currently live in Miami, FL with my husband and three sons. I love to read and enjoy crochet. I love being a teacher and have a great relationship with all my students. I have learned over the years that every grade level has something special about it. I look forward to meeting new students every year and getting to know them.