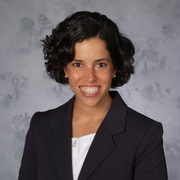 Natalie Ortega
Global Teacher
Hello, my name is Natalie Ortega, and I am honored to be a part of the AVE community! I have been teaching since 2011. For 8 years I taught English and Law Studies and coached students in mock trial competitions and Model United Nations conferences. I find teaching to be both rewarding and endearing and consider myself fortunate to currently be a part of an innovative global education community.
Apart from teaching, I am a licensed attorney in the state of Florida with experience in commercial litigation. I obtained my Juris Doctorate degree from Florida International University College of Law. Though I hold a strong fervor for law and political science, my first passion was and is still tennis. I spent my undergraduate years in Tallahassee playing tennis for Florida State while majoring in Communications.
Currently, I reside in Miami with my husband and two children. On my spare time, I thoroughly enjoy reading (all types of genres), listening to a variety of music (from classical baroque to modern day indie rock), staying active (by playing tennis, swimming and cycling) and cooking for family and friends.
I am very much looking forward to getting to know my students and becoming immersed in the upcoming school year!