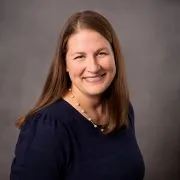 Sarah Moore
Global Teacher
Hello! My name is Sarah Moore. I currently reside in sunny Tallahassee, Florida. I began my teaching career in 2010 right after graduating from Saint Leo University's Gainesville, Florida center. I have a Bachelor's Degree in Middle School Education with a specialization in Science. Since graduating I have taught Middle School Science in several Florida counties. I began teaching with the Dual Diploma Program in 2023.
My husband, Clay, and I have been married since 2011 and we have two beautiful children. We enjoy spending time together outdoors and going on adventures together. In my spare time, I enjoy gardening, crafting, participating in church activities, and spending time with family.
My goal as an educator is to inspire and motivate students to pursue and achieve short-term and lifelong goals. I aim to do so by creating a comfortable and inviting digital classroom where students are encouraged to passionately pursue their education.