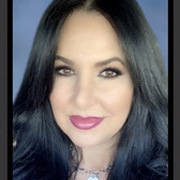 Zuilan Alvarez
Global Teacher
Hello everyone! My name is Zuly Alvarez and I am ecstatic to be part of your academic journey! I have taught students in all grade levels since 1997, but it was at a very young age that I realized my dream was to be in the field of education for the rest of my life. The impact teachers have on their students has a lifetime effect. Empowering them with skills and knowledge will open doors to a world of opportunities. This is why I teach! To me, there's no greater satisfaction than knowing I was part of their journey.
Aside from being certified in English 6 -12, Social Science 6 -12 and Elementary 1- 6, I hold a Master's Degree in Educational Leadership. I live in Ave Maria, Florida with my husband and two amazing children. When I'm not teaching, I enjoy the simple things like watching a good movie or going to the beach with my family. Learning about different cultures has always been one of my greatest interests. I can't wait to learn all about you!
I look forward to making wonderful memories with you all!